Max Verstappen says Red Bull was left "amazed" by the freak suspension breakage that put him out of Formula 1 qualifying for the 2018 United States Grand Prix.
He damaged the lower right rear wishbone as he ran wide on the kerbs at the exit of Turn 15 during Q1 in Austin.
Although he managed to get his car back to the pits, the breakage, which pulled out the driveshaft, meant he was unable to rejoin the action and he will start Sunday's race from P15.
Although some drivers were advised to steer clear of the kerbs in qualifying, Verstappen said there had been no concern from his side of the garage about running over them.
"Everybody was taking them," he said. "We also drove like that the last two years and again today was all fine, so it is really unexpected.
"Everything was well within the limits of everything, so there was nothing crazy.
"As you can see, everyone else was doing it as well. So, that is why we are a little bit amazed how it happened."
Verstappen reckons the kerbs will not be a problem during the grand prix running because the racing lines will be different.
"In the race it should not be a problem as you don't use that much of the track anyway for tyres and whatever," he explained. "So it should be alright."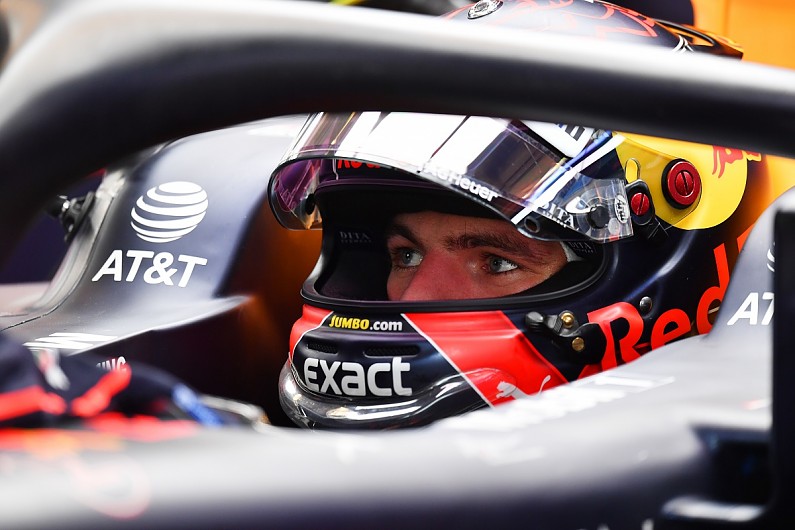 Red Bull is so far unsure if Verstappen's gearbox had been damaged in the incident, but would have little choice other than replacing it and moving further down the order if there is a problem.
"If that is the case, then we take a penalty and we start a little bit further back, but it is not going to change the world," Verstappen added.
Even without the suspension problem, Verstappen was sceptical regarding his chances of mounting a proper challenge to Mercedes and Ferrari in qualifying.
"I think they were too quick," he said. "We never thought we had a chance in qualifying. I think we have a good race car. I felt good in qualifying with the laps I did.
"Hopefully we can clear the midfield quite quickly and we can still be in the race like last year and have a good fight with them."