2018 6 Hours of Fuji – Quotes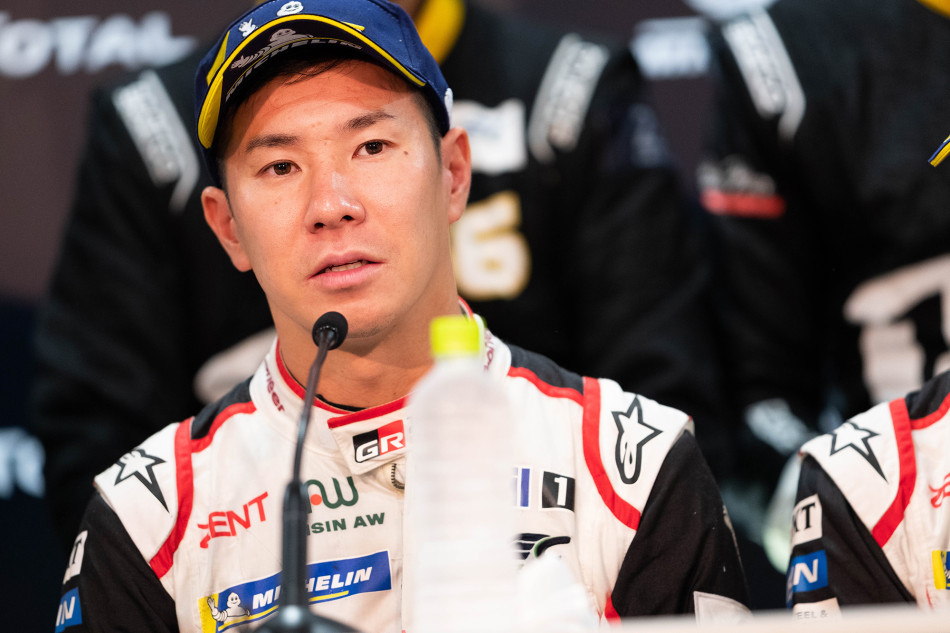 Kamui Kobayashi :
No8 Toyota Gazoo Racing, Toyota TS 050 HYBRID
"We had to start from P8 and we were quite disappointed and we had to take some risks strategy, that is why we didn't take the extreme wet tyre and with the two formation laps we were struggling to warm them up.
"After the second lap or something like that we only had the same speed as the privateers so we decided to change to the same tyres as car eight (to extreme wets) and straight away our lap times were quite good.
"I think we were then a bit late on the inter tyre so we decided to jump on to dry tyres and we gained a lot of positions and gap during the safety car. In the end we could the margin to car eight.
"We obviously had a tough start at the start of the week but I think the team did a good job in preparing the car for the race and we all did a great job."
Kevin Estre
No92 Porsche GT Team – Porsche 911 RSR
"It has been tough on normal WEC races since last year. Sometimes we had a good car but somehow it was not on our side. But this time we started from the back as we had a bad quali.
"The first stint didn't feel good and I think we were on different tyres to the others. It was a proper rollercoaster and after that first stint we made a good call for the second stint under Safety Car and then the car was improving over every stint.
"The team made a mega stop on strategy and we made all the right calls. We won a lot on strategy today because the pace on cars in the class was quite close.
"We are really proud to be part of this No.92 crew because we have been on the podium for every WEC race, so it is quite awesome."
Jazeman Jaafar
No37 Jackie Chan DC Racing – Oreca 07-Gibson
"It was a hard battle because of the tricky conditions in the beginning and I was battling with (Anthony) Davidson in the first three laps before I could pull out a gap. I then started to overheat my inters and I feel back as the track got drier.
"We pitted early to go to slicks and then capitalised on our lead. The performance of the car was great and we were chipping away in practice and qualifying and in to the race.
"To battle for the championship is what we really want and it looks very tight at the top."
Patrick Lindsay
No56 Team Project 1 – Porsche 911 RSR
"It's just an honour to be here when I see these guys winning in a Porsche. To be here in Fuji and feel the atmosphere and see the fans is incredible. I've soaked it all up and it has been really enjoyable.
"Actually the week didn't start off so well with a few technical issues and honestly at the start of the race Egidio drove fantastically but we had a number board that started peeling off and we had to take care of that.
"We were also I think the only Am car that didn't pit under Safety Car so we were kind of sitting at the back of the field wondering how we were going to get through but we put our heads down and focused on running our race and before we knew it we looked up and were up there. There is no one better than Jorg to take it to the finish."